Keeping the very people who look after our health and welfare healthy and well
The "8-Way" Mindfulness-led Cognitive & Emotional Fitness Programme for Health & Social Care Practitioners is run by specialists who understand, first-hand, the demands of these professionals, how they can affect us and what we need  to do to best cope and manage.
The programme does two things:
It maximises your abilities to concentrate and to manage your own resources effectively
It helps you to notice when those resources may need some checking over and overhauling.
So, each "8-Way" programme is designed individually for each health or social care professional. Yet it is highly affordable and, if you are willing to provide us with data about your progress, can be free.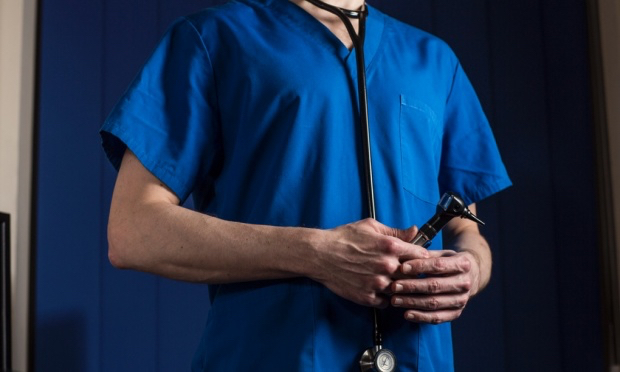 1. A fully virtual relationship with online information and lessons plus regular one-to-one contact by phone or secure messaging. (Please note that Skype is not secure, and cannot be used for confidential support)
2. A largely virtual, distance relationship plus regular, confidential one-to-one, face-to-face meetings to suit you.
3. Group meetings – often health professionals choose locations away from where they work or live. Many find group meetings very positive once they get used to them, but you are under no pressure at all to join one of these.
built individually to suit your lifestyle and needs.
Complete confidentiality is crucial and everyone you see or speak with is governed by strict codes with respected organisations that, like your own if you are in the UK, are overseen by the government's Professional Standards Authority. A breach of security means de-registration.
This means that you can approach us with complete confidence.
You can choose to receive your support completely through virtual media. Most health professionals join this programme and undertake some learning online, top this up with one-to-one meetings or secure calls and have the reassurance of being able to contact their mentor when they feel they need support.
Quite a few health professionals do meet for group sessions – but there will never be any pressure on you to do so.
To find out more, without any obligation and in complete confidentiality, please either fill in the form on the Get More Info page, or call us on +44 (0) 1962 828 784
All you need to say when you call is that you are interested in "Course 9201" and then leave a number or email address so that we can contact you.
The big difference with the "8-Way" Mindfulness-led Health Practitioners' Cognitive & Emotional Fitness Programme is that it is designed to both increase your cognitive effectiveness - your abilities to organise, memorise and problem-solve - and to reduce your levels of stress and anxiety permanently. Your mentors have cut their teeth over years helping people traumatised by violence, long-term anxiety and health conditions.
You may join this programme at any time – and you may leave this programme at any time.
For guidance, people joining this programme report considerable improvement in their coping strategies and their anxiety levels within 6 weeks.
There is evidence supporting the idea that maximum benefit comes from a 28 week long course.
To join a course costs £95, which covers your initial biomedical tests and fees start at £28 per week – but research participants can have all their fees reimbursed.
Payment by credit or debit cards or in instalments is acceptable. A discount of 20% is available to people who settle their fees in one payment by the beginning of their course.
The first 7 week Quarter:
To be completed shortly
The second 7 week Quarter:
To be completed shortly
The third 7 week Quarter:
To be completed shortly
The fourth 7 week Quarter:
To be completed shortly
HELP US WITH RESEARCH AND GET YOUR FEES BACK AT THE END
There are a limited number of places for people accepted as a Research Participant on the programme.
Research Participants have all their course fees returned at the end of the 28 week programme, if they complete and report the requested research procedures during the programme.
Terms and Conditions apply and will be fully explained to you.
To find out more please go to the Get More Info page and select "Register my interest in being a Research Participant on the 8-Way S&W"  under the heading "Please select what you'd like to do".