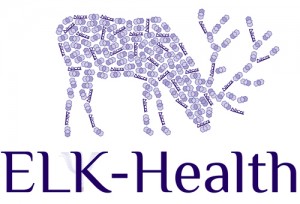 The ELK-Health Foundation
Since 2000, ELK-Health has pioneered biomedical and psychological interventions for some of the most tenacious  endocrine and emotional wellbeing related challenges that we face. From new ways of diagnosing disorders and complications in pregnancy to developing integrated programmes to deal with depression, stress and neuroses, ELK-Health leads in the understanding of how hormone changes affect behaviour and emotions through its continuing programmes of Systems Psychobiology.
2015 sees more innovation – including new interventions to reduce the onset of dementias, facilities for people living in small and rural communities, and specialist memory and dementia research clinics for performers at the new Kellock Centres.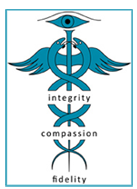 The National College of Hypnosis and Psychotherapy (NCHP)
The National College of Hypnosis and Psychotherapy has been offering respected, evidence-based and independently accredited psychotherapy (including specialist clinical hypnosis) training since 1977. As well as having an outstanding reputation for the quality of its training, it is a leader in providing psychotherapy training to people working in HR, Mindfulness Teachers and Management.
Research and development is currently taking place with ELK-Health, to ensure training for people working in specialist health areas is ground-breaking, clinically robust and cost-effective.
Importantly, the NCHP is an organisational member of the UK Council for Psychotherapy, which is overseen by the Professional Standards Authority – the watchdog for all mainstream medical, dental and nursing organisations in the UK.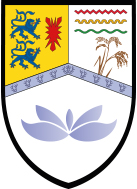 The National Applied & Clinical Mindfulness College
The National Applied & Clinical Mindfulness College trains qualified clinicians, and those hoping to take up working in the health professions, in the clinical applications of mindfulness-based interventions.
Professionals working, or planning to work, in medicine, dentistry, nursing and therapy receive world-beating training in delivering integrated programmes of care that incorporate mindfulness with other NICE accredited interventions such as Cognitive Behavioural Therapies, Clinical Hypnosis, Scanning and Biomedical Monitoring.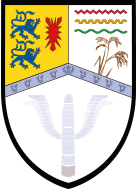 The Eric Leonard Kruse National College for Integrated Group Practice Healthcare
Named for the same man who is honoured in the title of The ELK-Health Foundation, this college is quietly fuelling a revolution in the delivery of talking therapies and mindfulness-based interventions.
With many clinicians believing that the future for mental health solutions is to train people in addressing specific presenting symptoms, rather than in particular types of therapy, a new training philosophy was inevitable. The ELK National College provides just this. No longer do student health professionals receive training as, for example, a Jungian or Freudian analyst, a Constructivist or Existential therapist or a hypnotherapist, they can now choose an area of healthcare where they think that their skills can make a real difference in an integrated programme of care and support that is delivered one-to-one, one-to-two, in small groups and in large groups – depending entirely upon the patient or client's symptoms.
The College is currently offering training programmes to become a Registered Consultant in the following areas: Depression, Stress and Anxiety, Biomedical Wellbeing in Pregnancy, Irritable Bowel Syndrome, Obsessive Compulsive Disorder Size & Weight, Pain and Relationships.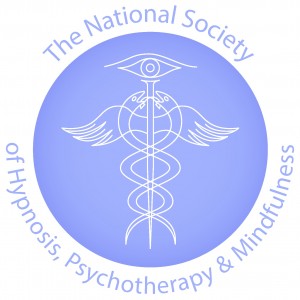 The National Society for Hypnosis, Psychotherapy and Mindfulness
For over 30 years The National Society has protected and guided the public. It provides advice and direction in choosing therapists, group teachers and coaches, improving the nation's wellbeing and productivity by providing cost effective support to individuals and organisations of the highest standards.
As well as services to the public, including a transparent complaints procedure, The National Society has a long history of efficiently managing the complexities of many professional registers – making sure that those on the registers maintain their standards through regulation and education.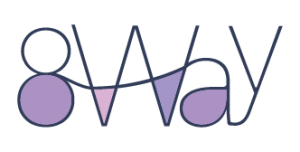 8-Way Mindfulness-led Clinical Programmes
The 8-Way Mindfulness-led Clinical Programmes are open to members of the public – who are sometimes referred by their doctor, and sometimes come to us privately. "8-Ways" integrate biomedical profiling, cognitive behavioural therapies, easy, light movement exercises and clinical hypnosis around a core programme of mindfulness. We believe "8-Ways" provide second-to-none support to you:
If you are in pain often

If you have successfully change your size and weight (up or down) but then reverted

If you believe that you will be stressed or anxious more often than some people during your pregnancy or that of someone in your family or close circle

If you feel you are concerned that you might one day, have issues with your memory – or you already are

If you feel stressed or anxious more than you would like.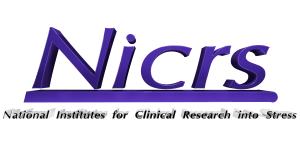 The National Institutes for Clinical Research into Stress (NICRS):
NICRS helps clinics to undertake research in two ways:
Firstly, by paying the very best one-person, partnership, small-group and larger clinics, as well as hospitals
Secondly, by subsidising care & support programmes provided by them, thereby making the cost of care less to the patient or client.
NICRS advises creators of training programmes of the conclusions reached by this research, which concentrates on anxiety and depression. NICRS believes that there is no more effective way to teach health and HR professionals about the conditions that they have to deal with everyday, than to involve them in research.
NICRS encourages excellent clinics to become involved by providing support with statistics and write-ups – indeed in all aspects of publication and having hugely experienced teaching scientists available to new researchers.
Clinics in the scheme report increases in client numbers regularly.